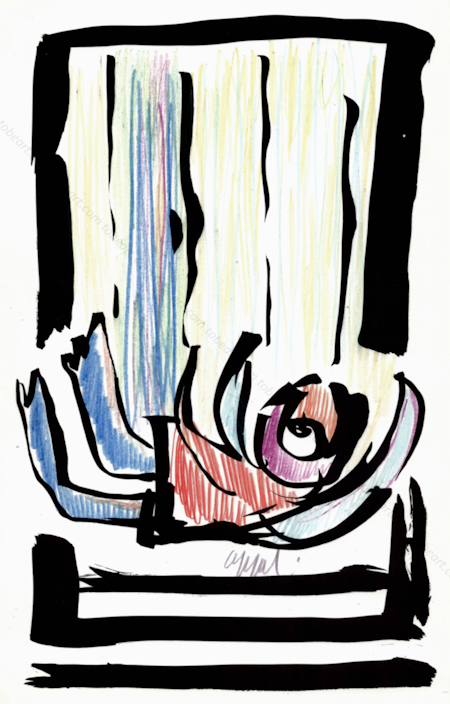 Karel Appel - Intervention originale (25 x 16,5 cm). (+ zoom image)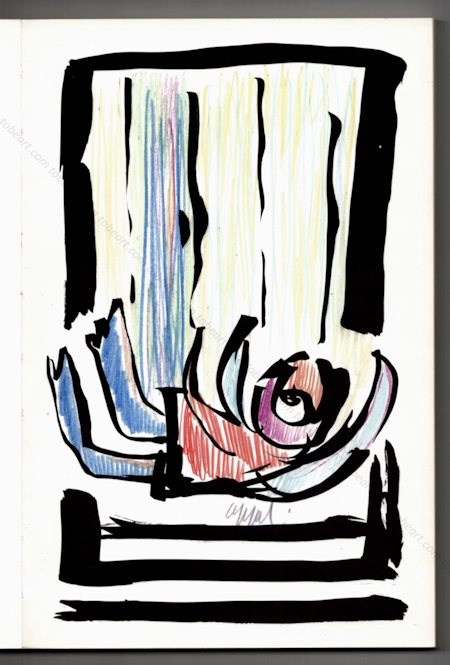 Karel Appel - Intervention originale (25 x 16,5 cm). (+ zoom image)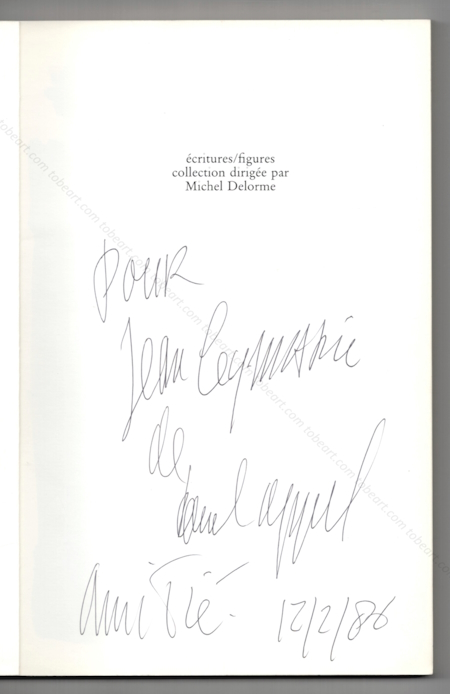 Dédicace Karel Appel. (+ zoom image)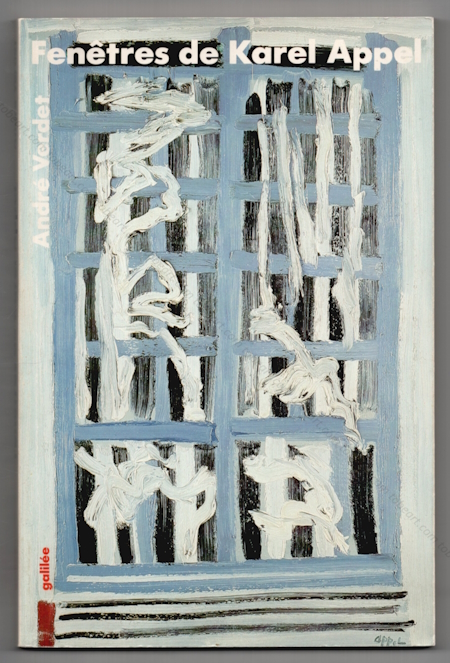 Fenêtre de Karel APPEL - André Verdet (Editions Galilée) (+ zoom image)
Intervention originale (illustration en noir et blanc rehaussée aux crayons de couleur) signée au crayon par l'artiste / original work (black and white illustration enhanced with colored pencils) handsigned by the artist.

« Fenêtre de Karel APPEL », ouvrage dans la Collection Écritures / Figures dirigée par Michel Delorme publié aux éditions Galilée en 1983 (136 pp. - 25 x 16,5 cm).

Illustrations et reproductions en couleur et en noir et blanc.

Texte de André Verdet.
Très bon état, dédicacé par l'artiste au critique d'art Jean Leymarie (1986) / Very good condition, dedicated by the artist to the art critic Jean Leymarie.

Prix : 1000 €
+ information / commande :
email : galerie@tobeart.fr
Phone : +33 (0)6.80.63.84.81